Your sprinkler system is your landscape's lifeline in a climate like Aurora's, which experiences both the dry, withering heat of a Midwest plain's summer and the ferocious cold of the Rockies' snowy winter. Such fluctuations in temperature are hard on your plants, so it's important that your sprinklers are in good condition to maintain the constancy your landscape depends on. We provide encompassing service to your sprinkler system, including: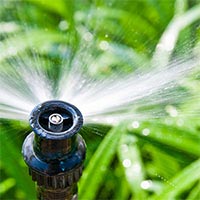 Sprinkler Maintenance:

Sprinklers require routine care to encourage efficient energy usage and to prevent malfunction, particularly when you're making the transition between seasons. We'll make the activation and adjustments necessary to optimize your sprinkler's performance.

Sprinkler Repair:

Sprinkler systems can be delicate, and are susceptible to a number of crippling problems that can cause permanent damage if not seen to promptly. Our trained professionals use only the highest-quality parts and equipment to address clogs and damage your sprinkler system may have sustained over the seasons.

Sprinkler Installation:

Whether you're installing a sprinkler system for the first time or seeking to replace or upgrade the one you already have, we'll provide efficient installation with minimal disturbance to your lawn. To give your home lasting value, we carry the top brands, including Hunter, Irritrol, Rainbird, Toro and many others.

Sprinkler Winterization:

Call Hawkins Brothers Lawn and Sprinkler today before winter sets in and damages your underground sprinkler systems. The cold weather will freeze water within your underground sprinkler pipes causing expansion to the point of pipes bursting and leaving you with a flooded lawn come Spring when you use your sprinkler system again. We can flush water from your sprinkler system now to ensure your sprinkler plumbing systems are fully winterized and ready for freezing without damage.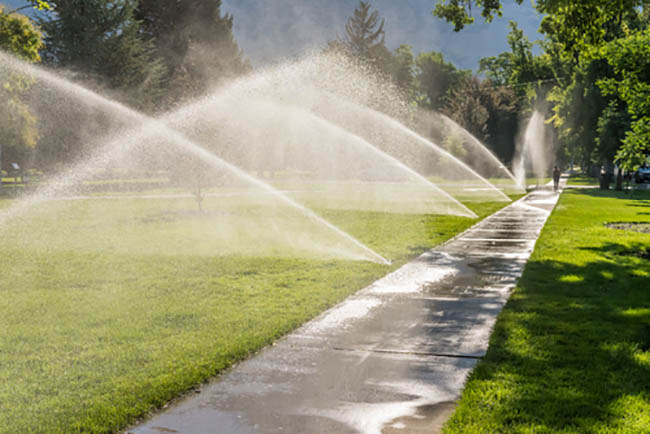 Contact Us
We provide thorough, customized service on your sprinkler system or lawn. Give us a call today at 303-375-6334 to learn more about our services or to schedule your free estimate.