When it comes to your property, nothing looks as good as a lush, green lawn. One of the simplest ways to get full, consistent, verdant green grass is through sod installation. Sod installation is especially easy if you're having a completely new landscape installed. At Hawkins Brothers Lawn and Sprinkler, Inc., we can perform a sod install that takes your Aurora, CO property up a notch. We'll make your lawn the envy of the neighborhood!
New Landscape Installations

Having a brand-new landscape put in? Sod is much quicker and easier for getting a full, healthy lawn than alternatives like hydroseeding or thatching. If you want to avoid weeks of grass seed, watering and straw, and give your landscape immediate appeal, a sod install is the way to go. We make it affordable to roll out your new lawn in an afternoon, instead of waiting weeks to see it sprout.

Spot Sodding

Have an area of your landscape that's patchy, barren or recently renovated? Sod installation is a great way to tackle sections of your lawn that are sparse or at a disadvantage from growing new grass. We'll roll out sod coverage on the affected area and make sure it takes root, to give you a quick and seamless solution to the healthy lawn you want. It won't take long for the sod to take root and become an integrated part of your landscape.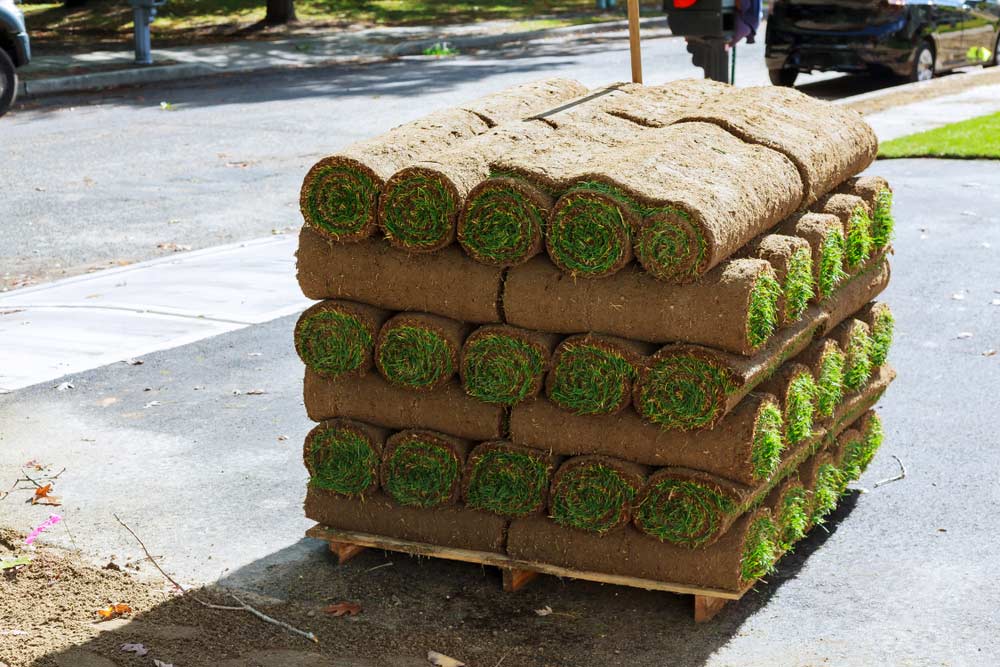 Turn to the Sod Experts
Want to take advantage of the simplicity and appeal of sod on your property? Give Hawkins Brothers Lawn and Sprinkler, Inc. a call today at 303-375-6334. One of our landscape experts will come out to inspect your Aurora, CO property and give you an estimate on sod installation.
Whether we're renovating your entire lawn and landscape or helping you get rid of patchy, underperforming areas of your lawn, we can lay sod as a simple, beautiful solution.